Engineering
·
Christchurch
·
Hybrid Remote
Reliability Engineer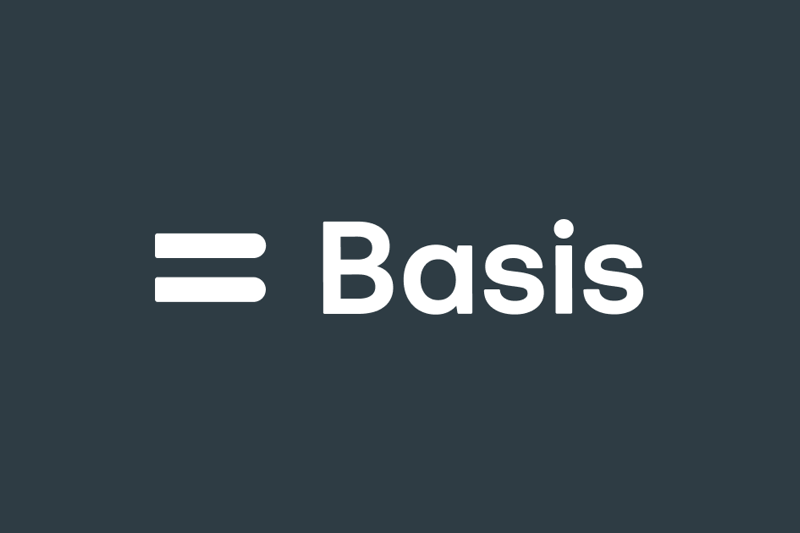 About Us
Are you looking for an opportunity to make a real difference in your next role?
At Basis, our purpose is to radically accelerate the clean-energy revolution - starting with smarter, safer, and more efficient homes. We're focused on improving experiences for people through the application of technology, data, and a deep understanding of human behaviour.
Why? As a society, we need to decarbonise and accelerate the transition to alternative energy sources. Existing solutions are expensive and disparate, with limited functionality.
Basis is driven by purpose, real innovation, and ambition. We have a talented team spread across New Zealand, with a creative space by the beach in Takapuna, and a Design Lab in Christchurch where our physical products come to life. 
We recently closed our Series A capital raise, so we're well-funded and ready to grow. Our team is smart, curious and has some big goals - so if you're interested in joining a fast-growing and startup that is design-led and puts people at its core, then we'd love to hear from you! 
We're also currently in stealth mode, so check out our website and we'll share more with you during the recruitment process 😁

The Role
We are seeking to grow our quality capability with our first internal Reliability Engineer role! This is a super exciting opportunity for an enthusiastic Reliability Engineer to grow an entire capability within the business. You'll be helping us to extend our capabilities with your excellent skills and guidance. We have an existing design and verification team, functional prototypes, and a growing quality and manufacturing team - and we need to push these further to deliver highly reliable and safe products to market.
To be clear - this is not a role where you'll be simply tweaking and nurturing some old products along. Instead, you'll be working with a new and well-funded business, developing exciting new products in our new design labs. We have a desire for world-leading capability to achieve our dreams, and you will have a mandate for change and improvement.
Some of the things that you might be involved in include:

Develop resource and time-efficient strategies for rapidly addressing reliability improvements, and think boldly how to yield world-class reliability from a startup environment.
Identify reliability concerns through data analysis, trends, incident reports, root cause analysis, expert insights and review.
Transfer information and findings from reliability testing and reliability analysis across the organisation in ways that make the information easily accessible to all audiences.
Develop reliability testing techniques, methods, and plans. Fabricate or procure test equipment, setups or capability. Execute tests.
Build relationships with other test houses or service suppliers and supplement internal reliability coverage to meet our strategic objectives.
Provide technical expertise and guidance to manufacturing teams to ensure consistent product quality.
If you're looking for a jump-in boots-and-all opportunity to make a real impact, then we want to hear from you! Full job description available here. 
About You
We think you'll be a fit for this role if you possess the following skills or experience" 
Bachelor's degree in Engineering
Minimum of 5 years of experience in reliability engineering, preferably in the electrical or electronics industry
Strong understanding of electrical safety standards and regulations, such as UL and IEC
Experience with reliability testing methods and tools, including statistical analysis and accelerated life testing
Familiarity with product development processes, including design for reliability and manufacturability
Excellent problem-solving and analytical skills, with keen attention to detail
Strong communication and collaboration skills, with the ability to work effectively in cross-functional teams
Desirable, but not essential:
Experience with reliability software and data analysis tools, such as Weibull and Minitab
Previous experience in a start-up environment
Research shows that while men apply for jobs when they meet ~ 60% of the job criteria, women and other marginalised groups tend to apply only when they check every box. So if you think you have what it takes, but are not sure you check every box, we still want to hear from you 🙌
Benefits
A competitive salary and employee share scheme (ESOP)
A remote-first culture - work from home or come into the office, it's totally up to you
Unlimited annual leave so that you can take the time that you need to re-energise
Tools of trade, including laptop and headphones, and we also pay your phone bill!
Flexible hours - we focus on effort and outcomes, so adjust your hours around your children, hobbies, or other commitments
A schedule of fun team events throughout the year (ziplining, knife throwing, lawn games, what's next?)
Office dogs
Access to Clearhead, our well-being programme which gives you 5x free sessions with a psychologist per year
A $200 one-off payment towards your home work station
A commitment to diversity and inclusion: Pride Committee, DEIB Committee, EEO Policy and well-being strategy! 
The opportunity to learn and develop from some of the best and brightest minds in the industry!
Let's Talk!
We'd love to hear from you! No need to submit a cover letter - just click 'apply' to answer a few short questions of ours (we find this gives us more insight) and attach your CV.

If you have any questions about the role, fire them over to Steph at talent@wearebasis.com
Department

Engineering

Role

Verification

Locations

Remote status

Hybrid Remote
Engineering
·
Christchurch
·
Hybrid Remote
Reliability Engineer
Loading application form